Want to hit the most beautiful trails in Colorado Springs AND let your dog have the joy off leash freedom? That's our idea of a two for one deal! The following trails are dog friendly, as well as off leash friendly. Happy hiking!
Fountain Creek Regional Trail
https://www.traillink.com/trail/fountain-creek-regional-trail/
Dog Friendliness: Dogs are welcome on the Fountain Creek Regional Trail. Dogs are not allowed on any "side" trip to the Cattail Marsh Loop.
Traffic: On this multi-use trail you will be dodging hikers, joggers, horses and just about any non-motorized wheeled conveyance out there.
Canine Swimming: Most of the dog-paddling is at the southern end of the hike.
Phone Number: (719) 520-6745
Admission Fee: None
Directions: South of State Highway 16, this 2.5 mile linear park runs adjacent to Fountain Creek. From Interstate 25 take exit 132, then east on Highway 16 for one-halfmile, turn right on 85/87 and go south.
This regional trail follows Fountain Creek from the Janitell Bridge in southern Colorado Springs through Fountain Creek Regional Park. Hikers, bikers, and horseback riders enjoy a variety of wildlife attracted to the water's edge along the ribbon of large cottonwoods which line this riparian corridor. The Fountain Creek Trail begins at the southern edge of Fountain Creek Regional Park and extends approximately 10 ½ miles to the Colorado Springs city limit. Trail users can gain access from all three entrances into Fountain Creek Regional Park.
Red Rocks Canyon Open Space
http://redrockcanyonopenspace.org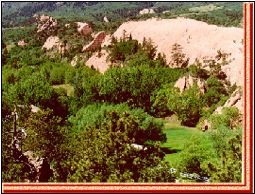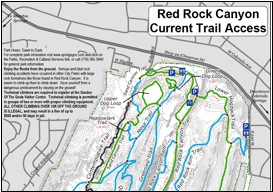 Location: High St, Colorado Springs
Operating Hours: Dawn to Dusk
Managed By: City of Colorado Springs
Type of Park: Not Fenced
Other Notes: At Canyon Open Space Reserve there are two dog loops on which dogs are allowed to be off-leash if they are under voice control. These trails total about 5/8 mile in length and are located just south of the main entrance to the park.
Red Rock Open Space is a beautiful series of canyons and hills in the east slope of the Rockies. In 2003 the City of Colorado Springs purchased nearly 800 acres for the purpose of providing trails, hiking, cycling, equestrian activities and trails.
Blodgett Peak Open Space
https://springsmag.com/trails-blodgett-peak-and-blodgett-peak-open-space/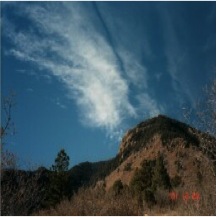 Dog Friendliness: This is a very dog-friendly area; there are no restrictions in this young park.
Traffic: The trail is lightly used and there seems to be extremely little traffic of any kind.
Canine Swimming: Active Streams
Trail Time: .8 hours
Phone Number: None
Admission Fee: None
Directions: Take I-25 north to the Woodmen Road exist. Exit west. At the first traffic light, turn north onto Woodmen Road and continue for approximately five miles. The Blodgett Peak Open Space Trailhead is on the west side of the road. The open space has a new trailhead with a restroom.
The 167-acre open space parcel offers a beautiful mountain setting for people to walk along existing roads and new trails. Transitions from Ponderosa to Douglas fir, and is home to the peregrine falcon. While next to Blodgett Peak itself and to Pike National Forest, there is no access due to the sensitivity of the wildlife preservation area adjacent to the open space. This parcel was once part of Blodgett Ranch. It has a number of geological rock features, showing rock sedimentation, including Manitou Limestone, fountain Formation and Pierre Shale. The Rampart range fault separates the sedimentary bedrock from the granite.
Barr Trail
https://www.hikingproject.com/trail/7003342/barr-trail
Dog Friendliness: Dogs are welcome to tackle the Barr Trail all the way to the summit. Near the top there are rock steps that most dogs can negotiate.
Traffic: You will meet hikers only on the Barr Trail.
Canine Swimming: There is no natural water for your dog on Pikes Peak.
Trail Time: More than an hour.
Phone Number: (719) 636-1602
Admission Fee: None, unless you go to the dam.
Directions: Take Colorado Blvd into Manitou Springs and turn left onto Ruxton at the west end of town. Follow Ruxton past the cog railway and turn right up a short hill to the Barr Trail parking lot.
Barr Trail offers a spectacular route up the Peak. It is also the course for the Pikes Peak Ascent and Marathon races each summer, which attract thousands of runners from all over the United States.  The trail offers the greatest base-to-base summit climb in Colorado, with an altitude gain of over 7,000 feet in 12-plus miles. It is the most difficult regional trail because of the elevation gain and the distance.
If you know of other Great Dog Friendly places, we would love to hear about them. Send us an email at 475paws@gmail.com! 
Visit us at: www.playtimepetsitters.com
https://www.playtimepetsitters.com/wp-content/uploads/2018/03/Favorite-Off-Leash-Dog-Parks-Greensburg-PA-845x321.jpg
321
845
playtimeadmin
https://www.playtimepetsitters.com/wp-content/uploads/2021/02/playtime-pet-sitters-and-dog-walkers-of-colorado-springs-3-1-e1613867886819.png
playtimeadmin
2018-03-25 00:01:33
2022-12-31 18:46:22
Dog Friendly Hiking (Off Leash)