Voted The Best Pet Sitters and Dog Walkers in Colorado Springs – 12 Times!
PlayTime Pet Sitters and Dog Walkers of Colorado Springs
When You're Away, Your Pets Get To Play!
We are AWARD WINNING, in your home pet sitters and dog walkers, happily serving all of Colorado Springs, CO and Manitou Springs, CO.
Since 1997, we have been bonded, insured, full service, full time, and professional pet sitters and dog walkers.
We are proud to say that we are the oldest, highest rated (Google & local awards), and pawsome pet sitting, cat sitting, & dog walking team in Colorado Springs!
We offer a comprehensive range of customized pet sitting and dog walking services. Just let us know how we can help!
Our services include: Dog Walking & Mid-day Breaks, Pet Sitting, Vacations, Overnight Pet Sitting Stays, Potty Breaks, Administering Medications, and so much more! If you want something that isn't on the menu, ask us. We will accommodate all your pet's needs. After all, spoiling pets (and their parents) is what we do best.
Locally Owned – Locally Operated – Locally AWARDED
PlayTime Pet Sitters & Dog Walkers Colorado Springs was started by Susan McIntyre and continues to be owned and run by her today. Not from behind an app, but as one of her elite team of handpicked, stringently vetted IC pet sitters and dog walkers. You get to meet all of the pet care professionals who will care for your loved ones.
Yes, all of them! That's service on a personal level and the high standard of dedication Susan believes you and your pet(s) deserve.
And that is why PlayTime Pet Sitters & Dog Walkers of Colorado Springs was recently named:
Best of Colorado Springs 2020 Pet Sitting & Dog Walking– Colorado Springs Independent's Newspaper
Best in Business 2020 – Colorado Springs Business Journal
Best Small Business Workplaces 2020 – The Gazette Daily Newspaper  


Best of Colorado Springs 2019– Colorado Springs Independent Newspaper (Pet Sitting & Dog Walking)
Best Small Business Workplaces 2019– The Gazette Daily Newspaper  


Best of The Springs 2021 Pet Sitting & Dog Walking

–

The Gazette Daily Newspaper


v

Best Pet Sitting Company 2021

– Colorado Springs Business Journal

Best Dog Walking Company 2021– Colorado Springs Business Journal
Best Pet Services 2021

– Colorado Springs Business Journal 
Customized Care
We offer tailored visits to accommodate all schedules and tummy rub needs. We offer customizable visits, from 15 min to 2 hours, overnight stays & home checks.
Always Available
Reliable, Award Winning and Trustworthy Care. Serving all of Colorado Springs (Broadmoor, Rockrimmon, Downtown, Powers, and Briargate, just to name a few) & Manitou Springs.
Medications Given
We are skilled at giving pills, injections and fluids. We are also one of the few pet sitting companies that DO NOT charge extra for it.
Last Minute OK
Planned the vacation but forgot to plan for the pets? Have an emergency? No problem, we've got you covered.
Trusted and Protected Since 1997
We are bonded and insured so you can rest assured that your pets and home are in safe hands.
Multiple Pets
Fur, fins, feathers or scales. It makes no difference to us. Up to 3 pets is just one fee per visit!

References Available
Want to speak to our existing customers? Great! We have lots of them. You can also click here to read some reviews.

Special Needs Pets
Our team has experience working with abused, shy and special needs animals. We know the gentle & respectful approach is best.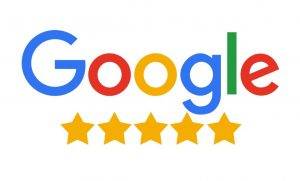 Playtime Pet Sitters sat for our two kitties while we were out of town for Thanksgiving.  They did a fantastic job, and even came on Thanksgiving day.  They sent updates and pictures of our kitties, which really helps you feel connected and comfortable while you are away.  We have used them before, and will definitely use them again.  It's good to have peace of mind knowing your fur babies are in good hands while you are away.  I highly recommend this business.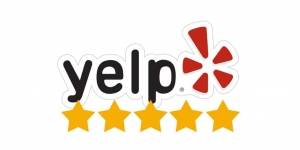 "These ladies are the BEST pet sitters I've had in the nearly 14 years of my kitty's life. From very first pre-visit, they have been professional, prompt, and totally in love with my fur baby, Fuzzy Mama. Whenever I get back from being away, my kitty is so relaxed that you would have never known I was away. They give her the regular food and water along with all her "treats" that she loves to make noise about  Litter is always scooped, food and water always replenished, packages brought in, and house exactly how it was left. Not to mention, I get AWESOME pictures texted to me of my fuzz bucket of love every time they visit; which eases my heart and lets me know my princess kitty is doing just fine. I couldn't recommend them highly enough!"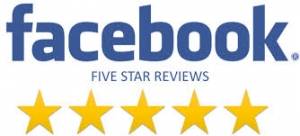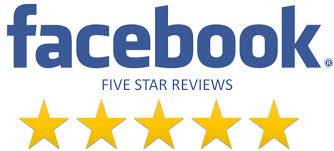 "Great alternative to kenneling! Deb and Laci were our sitters for 4 days and they texted us pictures from each visit as well as wrote a little note about the visit that day. We were a little nervous at first to have 'strangers' in our home taking care of our pets, but I will never hesitate to book PlayTime Pet Sitters again (nor will I think of them as strangers). Our dog and bunny were so well cared for and always looked to be having a blast with their new friends.
Great service, reliable, and responsive! I am so grateful to have found this service as our boy likes to stay home when he can. I think it relived us all of so much stress being able to keep our fur babies at home knowing they would be taken care of. All in all a 50/10. So so glad I decided to try PlayTime Pet Sitters."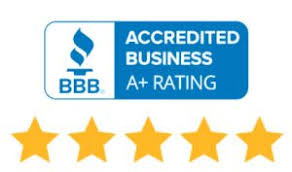 "I am the type of dog mommy who takes her little pups with her everywhere. When my husband and I booked travel to ******, we knew this time our Bruce and Bella would not be able to join us. This caused me serious anxiety, as I am as attached to my pups as they are to me. For ten days, they were in the loving hands of Susan's team, and I received Text message updates with pictures and adorable little stories. It made my heart feel warm and fuzzy to know how well my babies were being treated. They had FUN each day in the comfort of their own home. Laurie had written a little journal for each day we were gone. I literally smiled ear to ear reading it when we returned. I still have it! We will be enlisting the care of PlayTime Pet Sitting again this month and magically, all of my anxiety about traveling is gone! And for that, I thank them (And so do Bruce and Bella).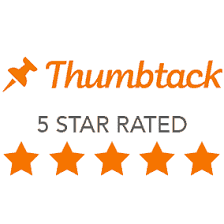 "We just can't tell you how so completely satisfied we are with the excellent care Lexy received while we were gone, and we honestly can''t thank PlayTime Pet Sitters enough!! It's so comforting to know she was in such good hands while we enjoyed ourselves in California. The little diary they left was a great touch, and the little things they wrote were so much fun to read! We will definitely be contacting them again whenever we're in need of a pet sitter."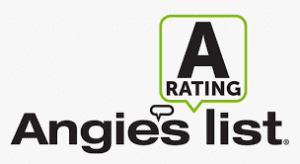 "The pet sitters were amazing. They cared for our two dogs as if they were their own. Each day we got pictures of the dogs and sitters and could tell the dogs were having a great time. Our instructions were followed to the letter and at no time did we have any worries about them. Next time we need sitters for our pets, it will be from Playtime Pet Sitters."

"We love PlayTime! We've used Playtime Pet Sitters to check in our cat for several trips now, and have been very pleased with them each time! I like that they have many different options for frequency/length of visit, so I can always adjust to make it budget friendly, yet still feel like someone will be checking in on her enough for the amount of time we'll be gone. I love getting picture updates from each check in as well! But most of all, I think what shows that they really care for your pet is that they ask you to let them know when you arrive home so that they know your pet is being cared for in the event of an emergency/travel delays and issues. That's a little extra step that I would never have thought a pet sitter would ask for, but to me, that speaks volumes to the level of care they provide to your pets and is one of the many reasons why we'll continue to use PlayTime!"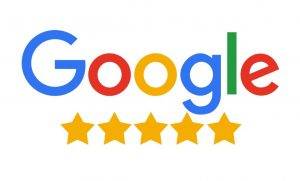 "We have used PlayTime Pet Sitters for our three dogs (Sam,Lu &Rev) for multiple trips. The sitters are amazing and so sweet!!! You will get a detailed text message with lots of cute pictures after each visit which always makes me feel better. The love and attention our dogs get is more than we could ask for and I appreciate being able to leave them in our home while away. Would recommend this company to anyone!! Great prices too and lots of services available."
"We are home after a long weekend with family. Thank you so much for caring for the animals.  We love ALL the notes! I think we will have to start keeping those. 😉 They do love their treat balls and all the butt rubs.  Dillon is doing great. We really appreciate all the play time too."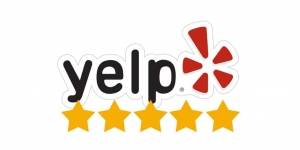 "Exceptional….Susan not only stops by to check on the kids, she spends time loving and playing with them.  She has even been known to play hide and seek with Gizmo and all  his many babies!  She follows all my crazy requests, and I have plenty of them.  Playtime is very reliable and responsible, and always makes time for those last minute visits.  I interviewed many pet sitters, and knew Susan was the one the first time I met her.  She bonded to the kids immediately, and even though Gizmo would never show his emotions……he absolutely loves her."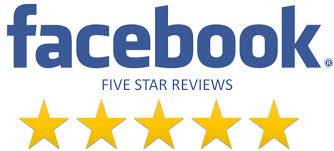 "We are so happy to be back! Our babies were happy and healthy and glad to see us and much better behaved then I've seen them in a while! Must be your influences!!!! Anyway, I love the notes you left. Thank you for loving our puppies because this is one of the few times we've been confident that our babies are taken care of and loved. Usually, only when our children watch them do I feel that way. So, we are grateful to you. Again, thank you so very, very much for all the love and attention you provide for our Precious and Lover Boy."