PlayTime Pet Sitters & Dog Walkers has been a bonded, insured, full-service, full-time, professional pet care provider since 1997.
We think you will be hard pressed to find another pet sitting company in the Colorado Springs area with more credentials and references than we have. Please feel free to browse our reviews on Google, Yelp, and Angie's List, or on the tab designated "Reviews" on our website. We love what our human customers- and our furry customers (as translated by their parents) – have to say.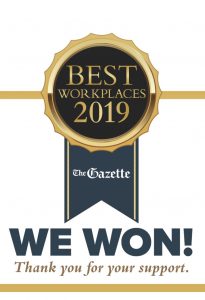 We are incredibly honored to be named as one of the Best Small Business Workplaces by the Colorado Springs Gazette. Many of our sitters have been working with us for many years, and we take pride in our PlayTime Family! We believe that great customer service comes from a genuine passion for the work involved, and we feel every sitter that works with us shares that passion.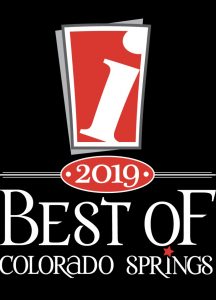 We received the honor of being named one of the Best Pet Care Businesses in Colorado Springs by the Colorado Springs Independent. We are incredibly grateful to all of our loyal and PAWSOME clients who voted for us! It is these same people who have kept us our tails wagging for the past 20 years, and for that we are truly thankful.