The Best Pet Sitting Jobs
&

Dog Walking Jobs In Colorado Springs!
Are you a good fit for our dog walking jobs and pet sitting jobs in Colorado Springs?
Get started now. This is one of the most relaxing and enjoyable ways to make money. The job is flexible, you have the freedom to choose your own schedule. And what could be more enjoyable than caring for animals? Medical care professionals, veterinary technicians, assistants, zoology majors, and animal care specialists are encouraged to apply!
Voted The #1 Pet Sitting

&

Dog Walking WORK PLACE In Colorado Springs 3 Years In A Row!


Highest Paying
We are the highest paying pet sitting and dog walking service in Colorado Springs!.
EARN up to $3000 a month!
PLUS a sign-on bonus of up to $600
PLUS a 5% raise at 6 months

Trusted and Protected Since 1997
We have been locally owned and operated for 24 years. We have been in business twice as long as anyone else in Colorado Springs.

Guaranteed Work

We guarantee you pet sitting and dog walking work.
This isn't an app. We are a real animal care business.
A really busy animal care business 🙂


Respect
We genuinely respect animals, it's not just about food, water, and potty. Their emotional needs are just as important as their physical needs – just like people. Check out Our Philosophy!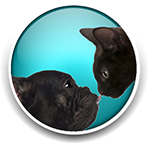 Schedule Flexibility  
• Part-Time
• Full Time
• Block Schedules or
• Flexible Schedules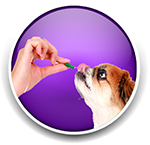 Quality
• Work with the highest-rated pet sitting and dog walking company in Colorad0 (rated by Google).
• 10 X Local Award Winning (local publications).


Work With A Great Team!
We have a PAWSOME team of experienced, respectful, well-educated animal care providers. They are generous with knowledge and love to help. Check them out here: Meet Our Pawsome Team.


Hard Work & Dedication
This is great work and you'll love it. But make no mistake, it is hard work. We put the animals first, so this is where your love of animals pays off! You'll be on the go and taking care of every pet to the best of your ability.
Requirements
Two Years Professional or Volunteer Animal Care Experience (On your resume)
Possible availability on nights, weekends, and holidays
Must live in Colorado Springs or Fountain
Must be willing to undergo a background check
Reliable transportation and valid driver's license
Must own a smartphone and have the ability to print
How To Apply
Gather your resume. If you do not have two years of verifiable animal care experience, you will not be considered. Veterinary Technicians, Assistants, Zoology Majors, and Animal Care Specialists are encouraged to apply!
Gather three professional references.
Answer the following questions:
Why do you think you would be the perfect pet sitter/dog walker?
Describe a time when you had to deal with a particularly difficult client or pet. What did you do?
When you arrive at the client's house, you discover the dog has had diarrhea and it's all over the carpet/floor. Describe your process for managing the situation.
We respect the need for a work/life balance. What does that mean to you?
If a flexible schedule is desired, please explain exactly what that means to you. 
Fill out our contact form below for easy submission!
Submit Your Information Here!