Susan
CTRO (Chief Tummy Rub Officer)
As founder of PlayTime Pet Sitters & Dog Walkers, Susan's work is her passion. She lives for all animals and has invested over 20 years in caring for them. Since starting PlayTime, Susan has systematically established and grown her team into the exceptional and devoted crew of pet sitters they are today. Her approach to animals is patient and thoughtful. In her gentle, unassuming way, she strives to thoroughly understand every pet she cares for and deeply respects them without exception. Her greatest triumph as a pet sitter is winning the respect of pets who make her work hard for it. Her one goal is for all the pets in PlayTime's care to be healthy, happy, and to have fun. On the rare occasion she is not pet sitting, Susan enjoys spending time with Bell, her delightful raven-furred pug.
PlayTime Pet Sitters and Dog Walkers
Molly
Molly has been pet sitting since childhood. Growing up in Tempe, Arizona, her neighborhood was overrun with children and animal friends. Organizing birthday parties and weddings for dogs, cats, guinea pigs, and turtles was a favorite past-time of hers. Molly loves working with animals and is trained as a veterinary technician. As an enthusiastic, tender-hearted, empathetic, and conscientious soul, she has interned at Best Friends Animal Sanctuary and volunteered with Pikes Peak Humane Society, Mill Dog Rescue, Foster Mom, Pikes Peak Therapeutic Riding Center, and Mellow Memories (miniature horse therapy). When caring for pets, Molly works diligently to interpret and accommodate their needs. She indulges in active play, quiet cuddling, fun exploration, and calm conversation. With her own two dogs she enjoys daily trail treks, playdates with friends and their pups and, on cold days, snuggling on the couch to watch Animal Planet.
PlayTime Pet Sitters and Dog Walkers
Judy
When Judy was just four years old her parents gave her a dog. She fell in love with it and has always had at least one canine friend ever since—sometimes as many as five. As an outgoing, interactive and friendly soul, Judy loves to make sure the pets she sits for are comfy, extremely happy, well cared for, and deeply loved. She is a Mill Dog Rescue volunteer and has three little rescue dogs of her own. Judy and her furry family enjoy taking part in competition agility, hiking in the woods, walking around lakes, and going for car rides.
PlayTime Pet Sitters and Dog Walkers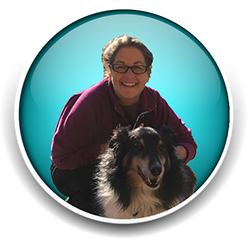 Kerry
Kerry's deep love for and connection with animals has always been an inherent quality; she admits to being totally obsessed with all creatures great and small. Her friendly, engaged and nurturing personality makes her a pet sitter both animals and pet parents adore. Born and raised in Colorado Springs, Kerry has a wealth of experience in caring for animals. After graduating from Colorado Mountain College's Veterinary Technology Program, she worked 15 years as a veterinary technician. She has since gained five years' experience with Guide Dogs for the Blind, three as an apprentice instructor and two as a guide dog instructor. She is also a certified training partner with the Karen Pryor Academy, having completed courses in professional dog training, Puppy Start Right, and cat training—all with a humane, relationship-based focus. Kerry's approach to pets she cares for is one of deep respect. When home, she loves walking her dogs and clicker training her cat!
PlayTime Pet Sitters and Dog Walkers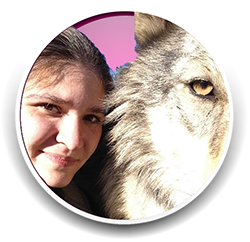 Kika
Kika grew up in a house full of cats and has loved big cats for as long as she can remember. She holds a zoo keeping technology degree and experience as an animal care intern at Pueblo Zoo, as a dog handler, and as a cat caretaker. One of the joys of petsitting for Kika is the one-on-one time she spends getting to know the unique personalities of pets in her care and building a relationship with them. With dogs, her goal is to have fun visits full of activity and love. With cats, she is respectful of their space and takes her cues from them: she showers affectionate ones with affection, plays with those that are playful and simply talks to shy ones so they feel more comfortable in her presence. Kika enjoys long hikes in the mountains with her own dogs. She used to take her cat too but he is more of a homebody now.
PlayTime Pet Sitters and Dog Walkers
Melissa
Melissa grew up on a small farm and has always had an amazing connection with animals. She pursued a career in wildlife biology just to continue working with them. She loves animals of all kinds and the great outdoors. Melissa has extensive experience in home-based pet care and in administering pet medication. She's also been a 4-H leader and involved with the Future Farmers of America (FFA), helping children learn to properly care for their animals. Melissa is joyful, upbeat, loving, respectful, and very affectionate towards animals. She recognizes their amazing, individual personalities and relishes how they can always put a smile on her face. Melissa has two fur babies of her own: Shiann and Nanuk. Both love walks, car rides and the doggy park. Shiann, in particular, enjoys snuggling up on the couch for movie nights.
PlayTime Pet Sitters and Dog Walkers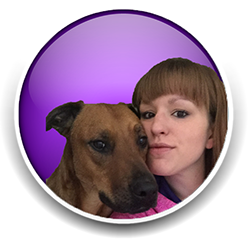 Lacey
As a kid, Lacey begged her mom to let her volunteer for a local animal shelter. Though young, she was devoted to animals and found deep satisfaction in helping them. Her first dog, Ollie, was a rescue and captivated her heart in a way she had never experienced before. Though Ollie is no longer with her, Harley and Guinness, Lacey's two boys, are the objects of her strong and abiding affection. As a surgical dental assistant, Lacey has grown incredibly perceptive to anxiety and fear in a variety of difficult situations. She is gifted at soothing and calming. Lacey delights in being the person others trust to love their pets and adores all those in her care. Her approach to each pet is extremely individualistic, but she is calm, gentle and reassuring without exception. Lacey's time with Harley and Guinness consists of hiking, playing with tennis balls, agility training, hanging out and curling up together.
PlayTime Pet Sitters and Dog Walkers
Laurie
Laurie is a volunteer for National Mill Dog Rescue and Foster Mom. She is also certified with the Colorado Division of Wildlife and the US Federal Fish and Wildlife Service as a licensed wildlife rehabilitator, specializing in birds. As a pet sitter she is as gentle, respectful and loving as they come.
PlayTime Pet Sitters and Dog Walkers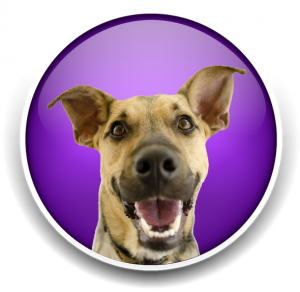 Steve
Steve enjoys the process of bonding with animals and has always found great comfort in their company. He loves walks and runs with his own dogs, as well as the quiet moments just hanging around the house. As an avid SCUBA diver with a deep connection to marine wildlife, some of Steve's most thrilling memories have been made while submerged alongside sharks, dolphins and mantas. As a pet sitter he is devoted to making sure his pet friends have fun, and receive love and attention.
PlayTime Pet Sitters and Dog Walkers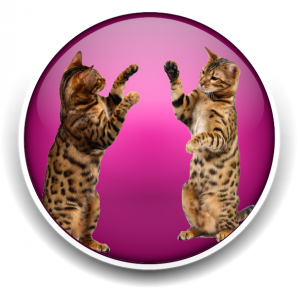 Deb
Deb has always loved animals and strongly believes in a gentle approach to animal care. Reliable, conscientious, patient and understand, she thoroughly loves meeting different pets each day; it delights her to ensure they are healthy, happy and safe. Deb has volunteered at the Humane Society but currently lavishes all her attention on the wonderful pets she cares for and those at home. Her greatest pleasure is hiking the numerous parks in the region with her dogs.
PlayTime Pet Sitters and Dog Walkers
Linda
Linda's love affair with animals started early. She grew up with several family pets and frequently brought home stray kittens, injured wildlife and other assorted critters. With time, she became increasingly involved in animal welfare and soon discovered her true passion: working with humane organizations to find loving, permanent homes for unwanted pets. Chicagoland Dog Rescue, Anderson Animal Shelter, Hooved Animal Humane Society, Adopt a River Cat, Humane Society of Plainfield IL, and National Mill Dog Rescue are just some of the renowned humane and rescue organizations she's worked with. Dedicated, dependable, compassionate and loving, Linda brings tremendous comfort to pets in her care and gains great satisfaction from the peace she gives their owners. At home, Linda loves nothing better than spending time with her four dogs, Chilupa, Pumpkin, Patch and CoCo; two birds, Babe the cockatoo and Oliver the sun conure; and her horse, Zorro.
PlayTime Pet Sitters and Dog Walkers