"Ooh . . .
look who our human
hired to take care of us!"
"Yay!"
"Sweet!"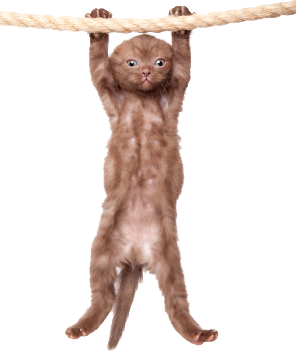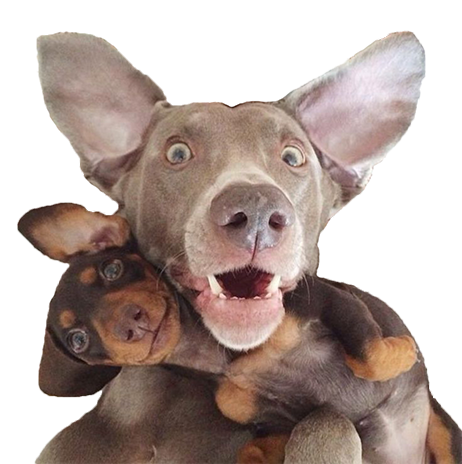 Always Available
When your pet needs care we'll always be there, for vacations (short or long), midday breaks or overnight stays.

Customized Care
Because every pet is different, we offer tailored visits to accommodate all schedules, situations and tummy rub needs.

Last Minute OK
Planned the vacation but forgot to plan for the pets? Have an emergency? No Problem. We've got you covered.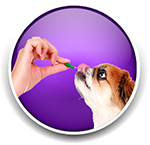 Medications Given
We're experienced at giving pills, injections and fluids. We're also one of the few pet sitting companies that don't charge extra for it.

Trusted and Protected Since 1997
We are bonded and insured so you can rest assured that your pets are in safe hands.

Multiple Pets
Fur, fins, feathers or scales. It makes no difference to us. Up to 3 pets is just one fee per visit!

References Available
Want to speak to our existing customers? Great! We have lots of them. You can also click here to read some reviews.

Special Needs Pets
Everyone on our team has experience working with extremely abused, shy and special needs animals. We know the quiet, gentle, respectful approach is best.
Thank you so much for taking such good care of our babies! It is such a comfort to know that they are being well loved while we are away! We know you are spoiling them and [we] don't worry for a minute! You guys are amazing!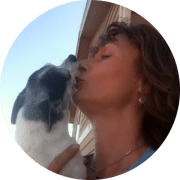 Corina Adams
"I am very happy with the notes, and especially your play time with Annie and Buster. I know they were loved, fed, med, and played with more than I could expect. I will keep your number and if you need a reference put me down. Thanks for the love you shared with A & B. YOU ARE WONDERFULL!!"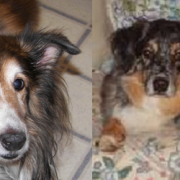 Annie & Buster
"What a delight to find the pair of them bouncy, happy, and healthy upon my return. Thank you so much for looking after them again…and for their new toys!!! They're loving it. Happy New Year!"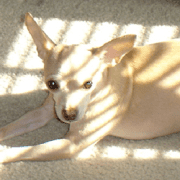 Frankie & Jessie
"Thanks so much for watching my kids. It is nice to not worry about them and they don't seem to be put out when we are gone!! Thanks for the notes, I always like to hear about what happened while I was gone."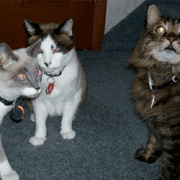 Debbie J., KC, Pepe, Brody
"Thanks so much. I'm excited knowing that I have someone that I trust to take such great loving care of my four-legged children :). Take care and we'll see you in a couple of weeks."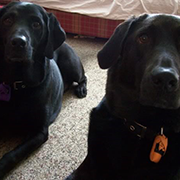 Marie
"Thank you so much for taking such good care of Lacey and trekking out in the bad weather. I am so grateful to you for providing Lacey with such great care and spending so much time with her – I get so worried for her. Thank you for giving me piece of mind that she is ok and for saving Lacey from herself!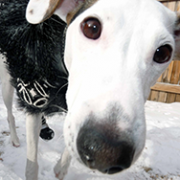 Laura B.
"I can't tell you what it means to me to have someone I know I can trust to take care of my Louie while I'm away. Since he was diagnosed with diabetes I've been afraid to leave town. I feel so fortunate to have found you, someone who will give him his insulin injections and who will love him for me. Thank you so very much. Now I can leave town and not feel guilty about it!"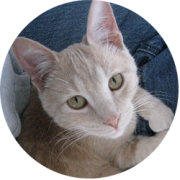 Amy M.
"We love having Susan take care of us. She gives the best tummy rubs and kisses and she makes sure we get extra treats and love. We give her 5 paws up!"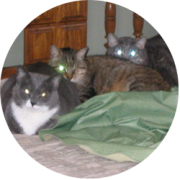 Lilla W.
"I wanted to thank you again for looking after Marta, Timmy and Graham whenever we went on vacation and on our busy work days. I never had to worry about them and they really seem to enjoy their time with you. We're moving to Louisiana. We'll all miss you and we've referred people to you whenever they ask about kenneling their pets. Thanks again for all you do."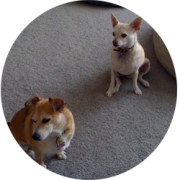 Susan & Khristina
"Thanks again so much for taking the extra time to come check on the girls. I know it was a busy night for you! It was a relief for me when I wasn't sure we were even going to make it home last night or not. You did a great job. Thanks for the treats, too. Thanks again for taking on the last minute job."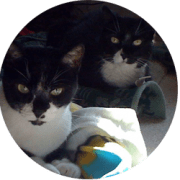 Leslie P.
"We are home!! Thank you for everything! We are so grateful to you for everything!! They both seem like they have warmer personalities!! You are great at what you do! My son calls you the Cat Whisperer. Yes, we were very happy that you cared for them!! God Bless You!"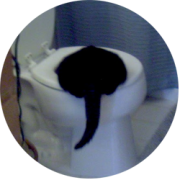 Gabby N.
"We are home after a long weekend with family. Thank you so much for caring for the animals.  We love ALL the notes! I think we will have to start keeping those. 😉 They do love their treat balls and all the butt rubs.  Dillon is doing great. We really appreciate all the play time too."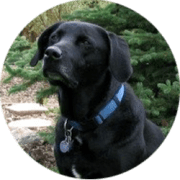 Shannan T.
"Exceptional….Susan not only stops by to check on the kids, she spends time loving and playing with them.  She has even been known to play hide and seek with Gizmo and all  his many babies!  She follows all my crazy requests, and I have plenty of them.  Playtime is very reliable and responsible, and always makes time for those last minute visits.  I interviewed many pet sitters, and knew Susan was the one the first time I met her.  She bonded to the kids immediately, and even though Gizmo would never show his emotions……he absolutely loves her."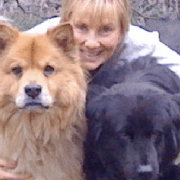 Gizmo & MacKenzie
"We are so happy to be back! Our babies were happy and healthy and glad to see us and much better behaved then I've seen them in a while! Must be your influences!!!! Anyway, I love the notes you left. Thank you for loving our puppies because this is one of the few times we've been confident that our babies are taken care of and loved. Usually, only when our children watch them do I feel that way. So, we are grateful to you. Again, thank you so very, very much for all the love and attention you provide for our Precious and Lover Boy."
Kat & Bill W.